After a difficult start in the tournament, I won two games juste before the break scheduled after round 6, getting back to 50% with only the four last games remaining. Thus, I could enjoy the rest day light-heartedly. At lunch, we were in a boat on Biel's lake, a nice initiative from the organizers. Then, I could rush back to the hotel in order to watch the time trial of the Tour de France, before going to the blitz tournament in the playing hall, just for the sake of kibitzing!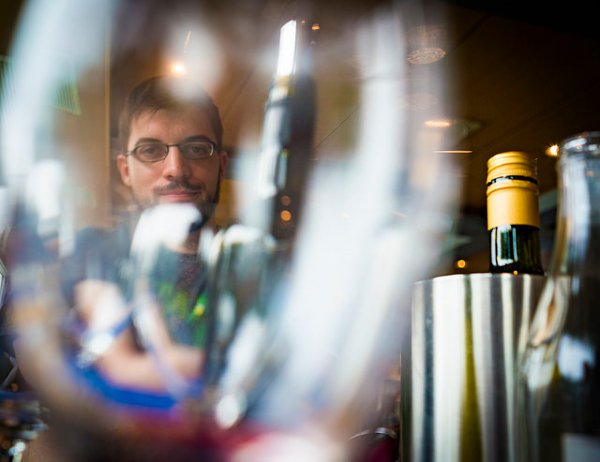 You'll have understood, I chose to relax and to settle for a light prep of my remaining games, first of all against World Champion Magnus Carlsen. I didn't expect him to play the 6.f3 variation against my Najdorf, and that's why I decided to improvise with 13…a5, instead of the normal 13…b6.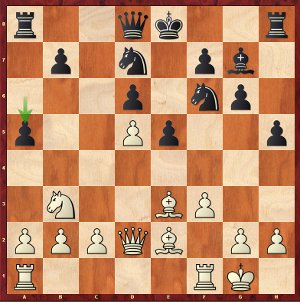 Even if this is probably slightly better for white, I got what I wanted, ie. a position with Kingside counterplay. However, I missed his 24.Qc2!.
It seems that 24…e3 25.Be1 was still playable for me, but on the board, I really didn't like it; in hindsight, you see 25…Rxb5 26.axb5 Kf7!. Therefore, I preferred 24…Qe7, transposing into an endgame that looks inferior, but it's not so clear actually. In any event, he was the one to crack first with 29.Rxa5?, allowing my Rook to penetrate into his position. Then, with 32.h4?, he gave me a miraculous win, but it was unfortunately very hard to find: 32…fxg2! 33.hxg5 Rd2 34.Be3 Rc2!! was the solution, white having nothing to do against the decisive entry of black's black-squared Bishop.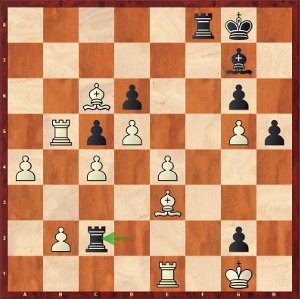 The idea is to put the Bishop on e5, threatening …Rf1+/ Rxf1 Bh2+!/ Kxh2 gxf1=Q+. Pretty!
Later on, after 35.a7, I understood that 35…Rxf2 led to a draw, and I opted for 35…fxg2 instead. Unfortunately, after 36.a8=Q…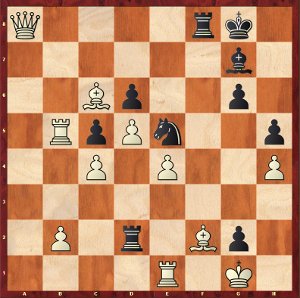 … I didn't see the line 36…Rxa8 37.Bxa8 Nd3!, which would have given me the advantage, because 36…Nf3+ 37.Kxg2 Nxe1+ was too tempting, even if the endgame which follows is drawn after the precise 42.b4 cxb4 43.c5!. At the end, I repeated moves, in order not to risk losing the game.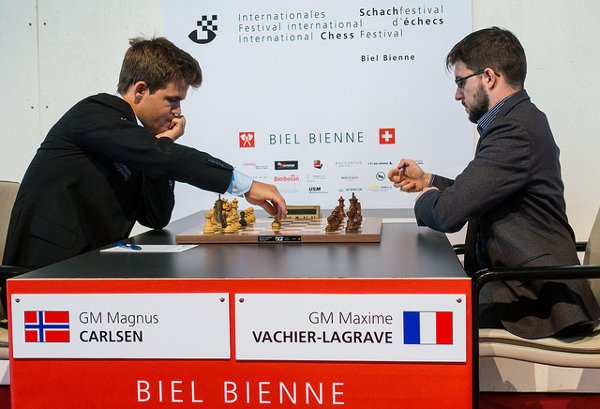 Against Mamedyarov, I faced the old Dilworth variation of the Open Spanish, in which black gives two minor pieces for Rook, and pawn on f2. I chose to counter it with the rare 13.Cf1, which leads to a complicated game, but I didn't remember all the details of my analysis. Nevertheless, I managed to pull through because he was imprecise with 16…h6.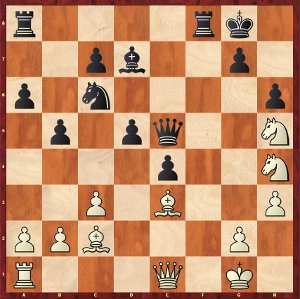 Here, I should have followed up with 22.g4!, with an indeed complicated position, but probably a bit better for white. Instead, I preferred 22.Nf4, but after a long tactical sequence, the ending turned out to be equal, with black somehow pressing by the way. I found two good moves, 34.Bf4 and 37.c4, which allowed me to quickly split the point.
The next day, Georgiadis played an ultra solid line against the Grunfeld, and even if I had at some point the illusion of getting a little something, it turned out never to be true. A fairly correct draw.
Fortunately, the tournament ended on a high note for me, against Navara who messed up his opening. I tried to be clever in the move order, and it worked beyond my expectations ! Afterwards, after getting what I felt was a good version of the Italian for white, I had a good surprise when I saw his …Nh7-g5 manoeuver. As soon as my Knight landed on f5, I knew this was going to be a fun game!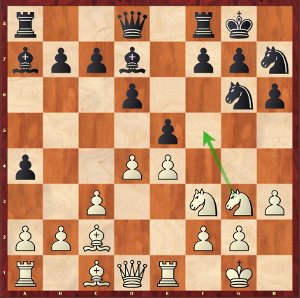 After 15.Nf5 Ng5 16.Nxg5 hxg5, I chose 17.Qh5 which, I believe, is winning by force. But had I played the simple 17.g3, I don't understand what exactly was black's idea.
In the game, no defensive try was working for black. For instance 18…gxf4, instead of 18…exf4, was losing to 19.dxe5 dxe5 20.Rad1, and the threat 21.Rxd7! Qxd7 22.Qg4 followed by 23.Nh6+ is too powerful: 20…g6 21.Qh6 gxf5 22.exf5 f6 23.Qg6+ Kh8 24.Rxe5!, or 20…f6 21.Bd3! Qe8 22.Bc4+ Be6 23.Qg4!.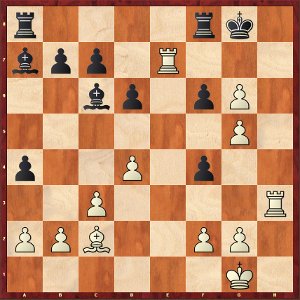 Echoing the game against Carlsen three rounds earlier, white threatens exactly the same
combination, namely 29.Rh8+! Kxh8 30.g7+ Kg8 31.Bh7+! Kxh7 32.gxf8=Q+.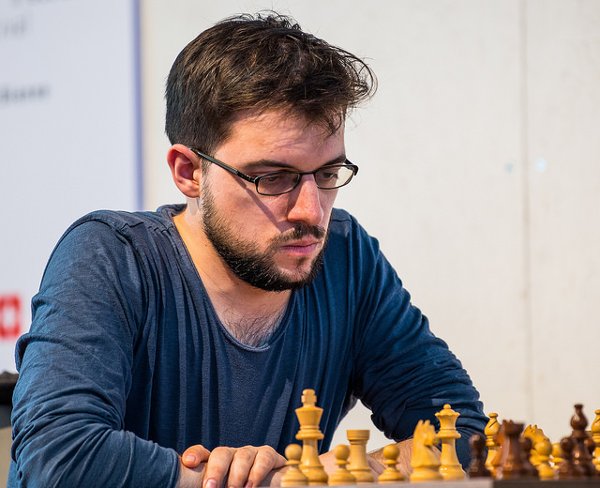 In the end, the tournament had a better outcome than its beginning suggested, an exception that proves the lately rule! Third behind Magnus and an untouchable Mamedyarov, that was quite unhoped-for after three rounds. Playwise, it was good to have fights like the one against Carlsen, which was really interesting. I hadn't played a game at this level for quite a while…
[otw_shortcode_quote border="bordered" border_style="bordered" background_pattern="otw-pattern-1″]Hello AmericaWednesday, August 8, Maxime will fly to the USA, where he will participate in the last two Grand Chess Tour (GCT) tournaments, the Rapid and the Sinquefield Cup in Saint-Louis. For the time being, Maxime is fourth in the GCT professional circuit, and let's keep in mind that it happens to be the first four players who will qualify for the finals, to be held December 2018 in London.
Saint-Louis begins on August 11.[/otw_shortcode_quote]
Official site : www.bielchessfestival.ch
Maxime's games (round 7 to 10) :