I arrived in Wijk aan zee ten days before the start of the Tata Steel tournament in order to respect the quarantine period before the tournament started. Most of the players preferred to have this quarantine time during the tournament, but I thought it wasn't necessarily a bad idea to acclimatise to Wijk. I didn't have an ideal environment in Paris either, with not much more to do than in the small Dutch seaside town. Well, I probably underestimated that 25 days there, with all the restaurants closed and a very early curfew, was going to be a bit long!
I especially lacked activity because when I could go outside, it was either freezing cold or there was that unpleasant wind so typical!
But the most important thing is that I was happy to play again in a live tournament and to find some reference points before the Candidates' resumption.
Concerning the overall analysis of my tournament, I'm not going to beat around the bush, it was clearly a failure all way long. Obviously, there were a lot of things that didn't work. Having said that, I prefer to take this as a no-cost warning and frankly, I don't expect to show this terrible level of play in the Candidates. In any case, I'm going to do everything I can to make sure it doesn't happen 🙂 .
On the whole, I didn't get the positions I wanted and even in the rare cases where I did get them, I would quickly make mistakes that ruined everything.
At the beginning of the tournament, the situation didn't seem so bad, with 4 draws in a row, but without losing and with some chances, notably against Anton and Firouzja. It's true that it could have changed my tournament, but in general, my level of play was too low to say that it was played on details; that's not the case at all, and the truth is that I showed too many weaknesses.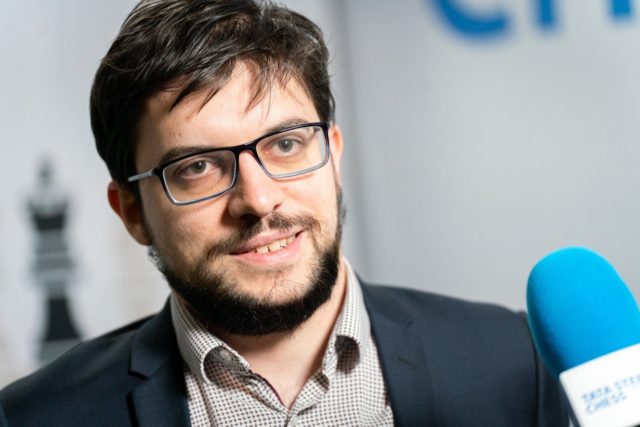 First of all, from the beginning I felt that I didn't have the same marks as usual and that clearly there was something wrong. The long interruption of the physical tournaments, the isolation and the quarantine in Wijk, the complicated preparation for the Candidates, all this obviously played a role…
Then, I got some bad reflexes back when the tournament started to go wrong; desire to be back on track too quickly, hasty decision making, loss of motivation… But in any case, I made miscalculations that shouldn't happen, as well as errors of judgement that shouldn't happen either.
As a result, I rarely had the opportunity to play my A-game. One of the few games where I did have that opportunity was against Giri, and even there I found myself in trouble from a position that looked so promising!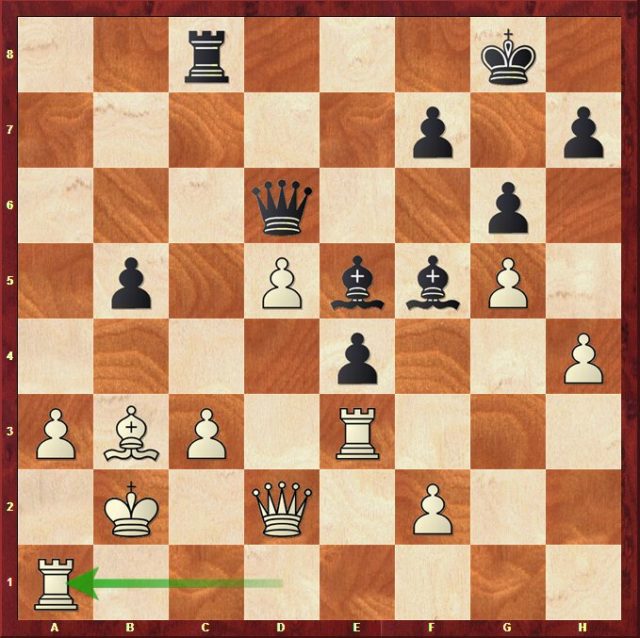 Here, I had sacrificed the exchange and a pawn, but white can no longer move a piece! But no luck, the position remains objectively balanced and I unfortunately tried to take the advantage at all costs.
That's why I played 34…b4?! after 15 minutes of thought because, to put it plainly, I didn't want to do nothing but wait, and then what else than …b4?. After 35.axb4 Qxb4 I mainly looked at 36.Ra4, while his move 36.d6 was more critical. I continued with 36…Rb8 (maybe 36…Be6!?) 37.Ra3, and here I had to find the only move that holds the fort down, 37…Db5! which is still, given my position three moves before, quite incredible 🙂 . Which I failed to do, and I quickly went downhill after 37…Qb7? 38.Kc1! Qd7 39.Qd5 Bxd6 40.Ra6! (1-0, 70 moves).
Instead of going to -1, I found myself at -3 with 4 rounds to go, definitively ruining my tournament.
In spite of my deplorable final result (5/13), it was nice to be able to meet all the players I hadn't seen face to face for some time 🙂 . And my guess is that the organisation was at the level of the moment's requirements – very high ones obviously – and this even if the arbiter in the last game of the tournament (intervention at the end of the game Firouzja-Wojtaszek to move on another board); but obviously it did not deserve the torrent of gratuitous nastiness that spilled over onto the organisers afterwards.
A quick word about Jorden Van Foreest, who defied all predictions and won convincingly in front of his (virtual) home audience.
In conclusion, I would say that this tournament has highlighted the fact that I still have a lot of things to improve. I have a good two months of preparation in perspective for the Candidates, since if there are no guarantees on the exact dates, everything indicates that the tournament will resume in the second half of April in Russia.
With a clear deadline now looming on the horizon, I know what I still have to do…
Maxime's games:
During the previous Champions Chess Tour tournament, the quality of the air breathed at home by five of the participants was measured (Carlsen, So, Giri, Harikrishna and Mvl). The detectors tracked Co2, temperature, as well as humidity, volatile organic compounds, and radon.

And over the duration of the tournament, Maxime enjoyed the healthiest air on average. Coincidentally or not, Airthings noticed that it was also the one of the five who went the furthest, finishing third in the tournament!

The Indian Harikrishna was the "bad pupil", as you can see from the figures below…