Not all tournaments are alike, and the end of the Grand Chess Tour 2022 in the USA was not up to its beginning in Bucharest…
I arrived in St. Louis on August 24 for the traditional Rapid & Blitz and Sinquefield Cup, final stages of the Grand Chess Tour. I was already two weeks on American soil, so I was pretty well adapted to the time change (-7h). Of course, I had different sleeping hours than usual in France because I slept earlier. But I felt that it would be a good thing anyway since the games were scheduled at 1pm.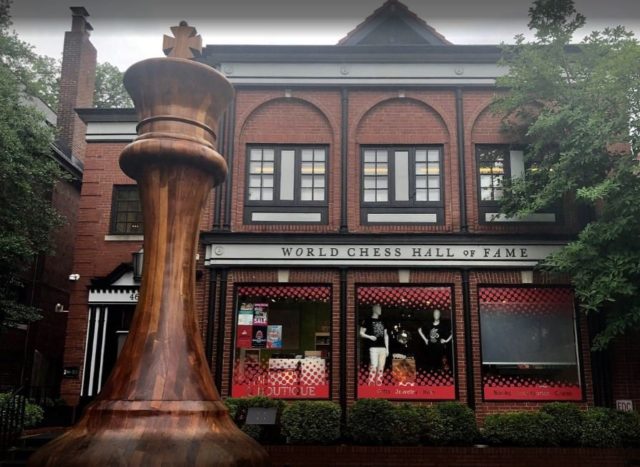 RAPID & BLITZ
I was quite convincing in the Rapid portion. Even though I missed a few chances, I converted two good ones against Mamedyarov and Caruana. I was quite satisfied with my performance during the three days of the Rapid. It was pretty clean, especially since I had had five blacks and had rarely been in danger, so I thought everything was fine 🙂 . But as soon as the blitz started, so did the problems… I don't know if it was fatigue, probably a little, but in any case, I couldn't play as fast and as smooth as usual.
It wasn't at the level of the Norway Chess blitz tournament earlier this year, where I lost the first five games, but I felt that something was wrong. The first day I lost a lot with black and the second day, suddenly, it was the opposite! I lost a grotesque game against Nakamura… I was in complete loss of feeling. I know that it always happens in blitz to have bad days, but this was really brutal compared to the Rapid, which was quite strange.
Nevertheless, I shared the 3rd place in the Rapid & Blitz with Caruana, keeping the Grand Chess Tour lead in the overall ranking, just ahead of Alireza. I knew I would have to do well at the Sinquefield Cup to maintain this status, but things didn't go exactly as planned 🙂 .
SINQUEFIELD CUP
I had a complicated first game against Dominguez but I found some good moves so I thought it was pretty good. Then I had two fairly normal performances against So and Mamedyarov; with three draws, two of which were with black, I thought it was off to a pretty good start, but now I had to get over the Caruana hurdle, once again with black.
At the beginning of this game, we all noticed the absence of Magnus. Like the others, I was disturbed for 15-20 minutes, the time to understand what was going on and to measure the mess it was going to generate . But I was able to quickly refocus on my game.
As expected, Fabiano challenged me in a long theoretical debate about the Najdorf. And his memory proved once again to be more accurate.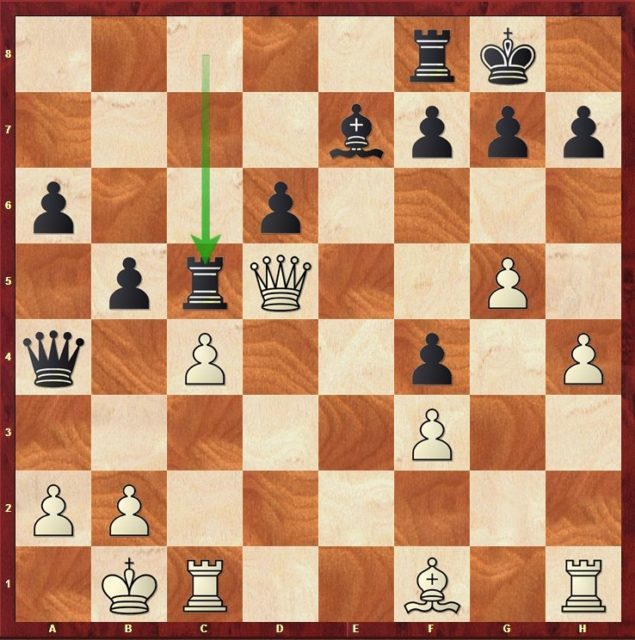 Here I remembered 22.Qb7, but not 22.Qe4. So I had to think about it and opted for 22…Re5 (22…Re8! is the most accurate) 23.Qxf4 f6?. I knew that this move was key in some lines, but here it is definitely not a good idea! I wanted a concrete solution that would force events, but I lacked a sense of danger and should have been content with being a bit worse after the alternative I had considered, 23…Qb4. In the game, 24.Qd2! (instead of 24.Qh2) would have asked black a lot of questions and the fact is that the computer is going crazy here in favor of white; my Queen is offside and White is threatening to develop an initiative on the kingside where my white squares are weakened.
So I continued to suffer, but in practice it was anything but easy for white, and I managed to get into a Queen's endgame with good drawing chances. But I think I'm going to have nightmares if I start analyzing this ending. Anyway, the machines show us that Fabiano missed the win twice, while I also missed two draws, and as usual, the one who made the last mistake lost.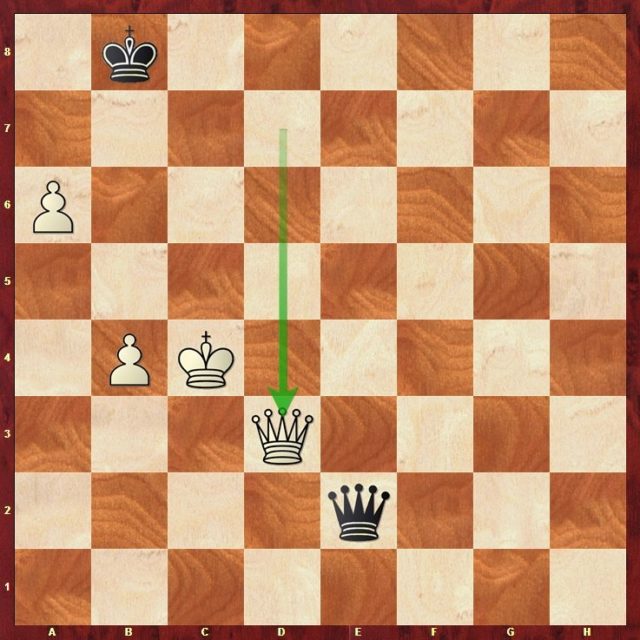 Here, the only move to draw was 88…Qe7!, don't ask me why! But I played the more human 88…Qe6+? and lost…
I knew that in these Q + 2p vs. Q endgames, there are versions that are won and others that are drawn, and that for example Meier lost a similar one against Carlsen at the Olympiads. But then, to unravel which ones are which and why, it is absolutely impossible during a game! Besides, I must admit that my intuition was rather in favor of the draw, but that this intuition was therefore wrong!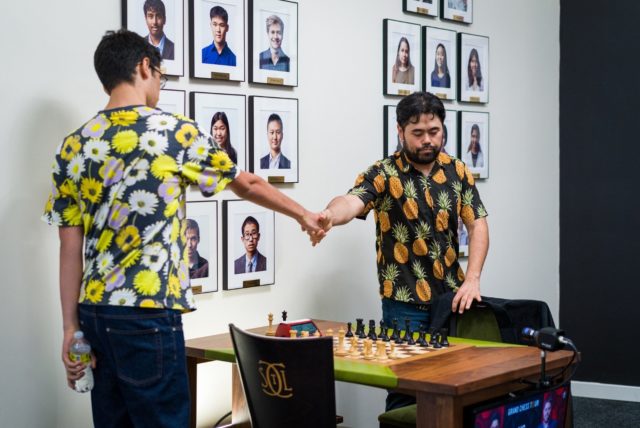 Against Nepo the next day, I played my prep and thought I was a bit better in the ending, but I guess I was not precise enough to cause problems; a valid observation in general. With 2/5 before the rest day, I realized that winning the Grand Chess Tour was becoming unlikely. I felt I wasn't playing well enough anyway to really hurt. But I had to come back in the last four rounds to keep the second or third place on the Tour, both qualifying for the 2023 edition.
Unfortunately, the round 6 game against Aronian confirmed my fears.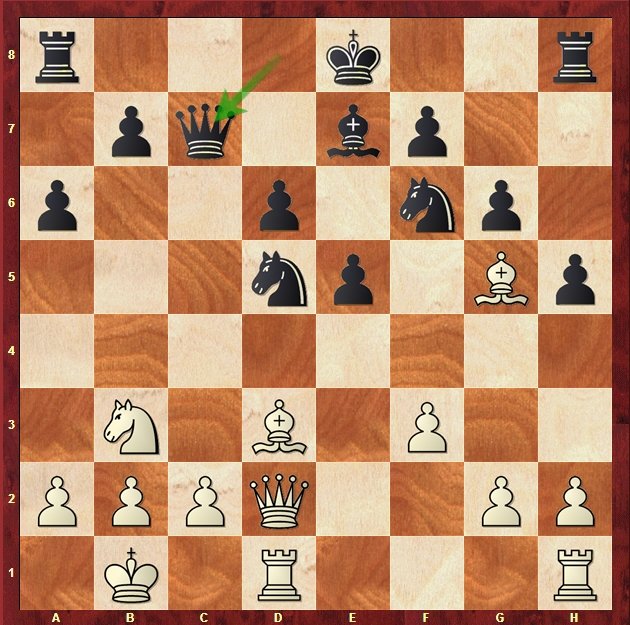 Still in the 6.Be3 Najdorf variation, Levon played a new idea, 16.Rhf1!? instead of 16.Rhe1, which I knew though – but not as well as him! I still managed to annihilate his small advantage and got back into the game.
Unfortunately, this improvement in quality came at the expense of the clock because I had to take much longer than in my game against Caruana. Overall, I was slower than I've ever been in the last ten years of my career at least! And so I ended up panicking as I ran out of time, not being used of playing under pressure on my last seconds.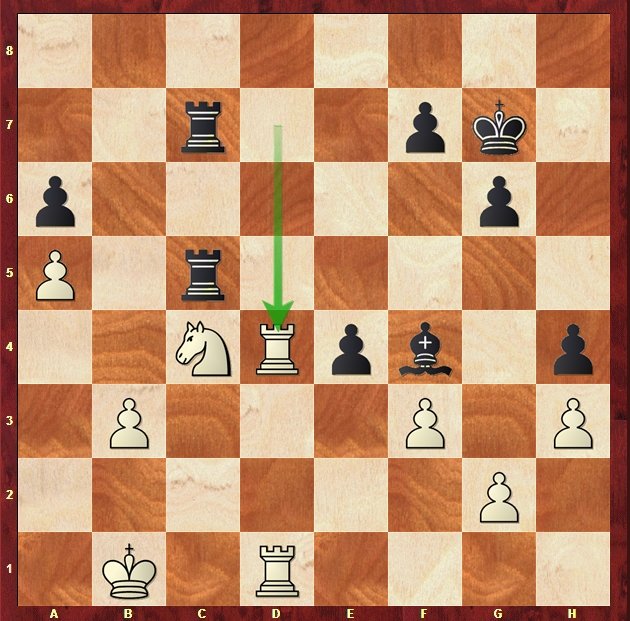 Here, with only 1′ on the clock, I vainly tried to make 36…Rb7 work; but after 37.Rxe4 (37.Kc2? Rg5!), 37…Rxb3+? would be impossible because of 38.Kc2 Rb4 39.Kc3 winning material. I should have found the safety resource 36…Re7!, but with only 3 seconds left on the clock, I uncorked the ridiculous 36…f5? which gives the game away in one move; after 37.fxe4 Kh6 38.exf5 Rxf5 39.Rf1 Rcf7 40.b4, White easily won with his extra pawn on the queenside.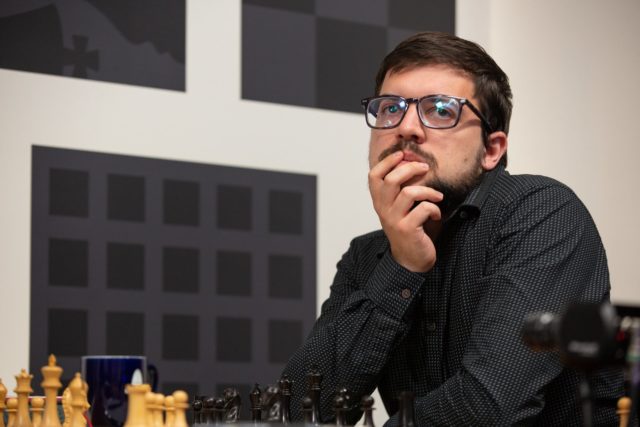 I then finished with two draws to end the tournament. First against Niemann, probably missing the opportunity to take an edge in the early middlegame. And then against Alireza, knowing that this guaranteed me third place on the Grand Chess Tour, regardless of the three other results of the last round.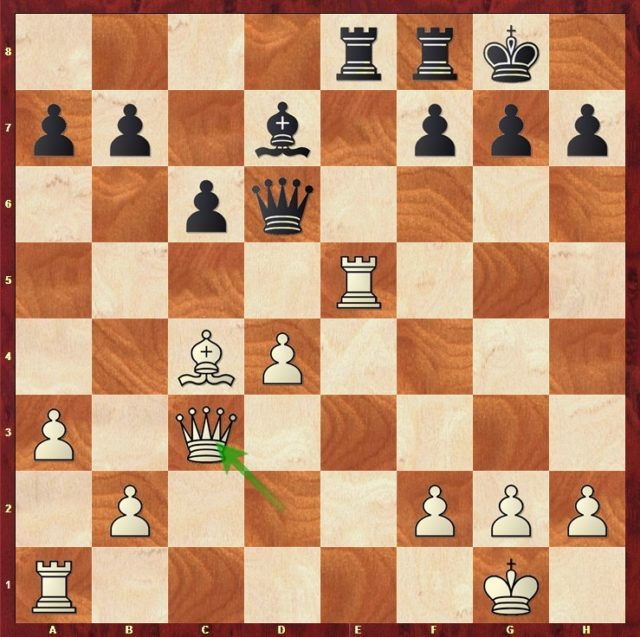 Here, something quite funny happened; Alireza thought for about ten minutes, during which I stood up and thought about the rankings. And I realized to my bewilderment that while a draw against Alireza would absolutely guarantee me 3rd place in the Grand Chess Tour, a win would not! Indeed, if Niemann and Aronian won against Nepo and Mamedyarov, then Caruana would have shared the first place of the tournament, and would have passed me by a quarter of a point in the Grand Chess Tour ranking!
So when I returned on my board, my determination to make a draw was complete!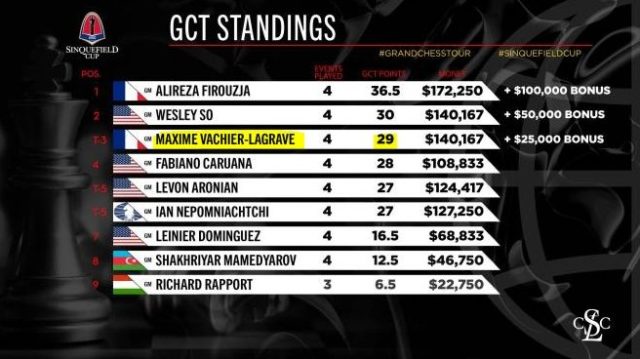 Congratulations to Alireza for his exceptional performance in St. Louis. Winning the Rapid & Blitz and then the Sinquefield Cup in a row, no one has ever done that before!
Maxime's rapid games in Saint Louis:
:
Maxime's blitz games in Saint Louis:
:
Maxime's classical games in Saint Louis:
:
Before participating in the two Grand Chess Tour tournaments in St. Louis, Maxime had first taken a week's vacation in Florida, then participated in two exhibitions on the East Coast. The first one took place in Bridgeport (Connecticut), during the Open organized by the dynamic Dan Starbuck-Pelletier and his team. As a guest star for three days, Maxime was able to give masterclasses, play simultaneous games, and participate in a blitz tournament. Then, at the invitation of the Manhattan Chess Club, he traveled the hundred kilometers that separated him from Greenwich Village in the heart of New York to play a simultaneous in this mythical club, which has already hosted the biggest names of the 64 squares.